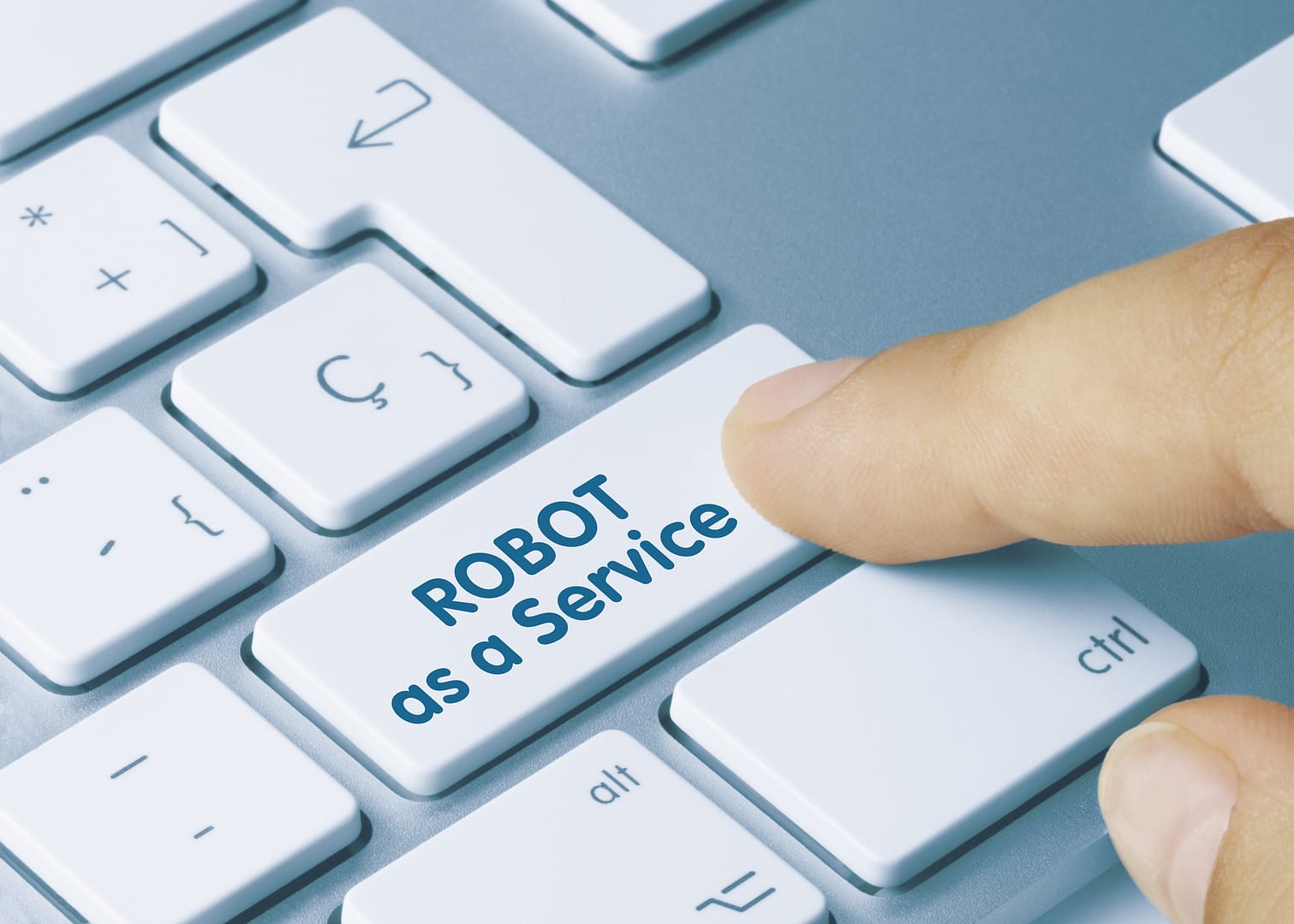 Why Robot as a Service makes good business sense.

When companies consider automation or robotisation there is often the question of how much the integration of one or multiple robots will cost.
Even though the integration of robots often has an RoI of one year and even less if multiple shifts are considered, there are ways of making an investment even less risky than it already was.
This is where Tractonomy Robotics offers its robots in a Robot as a Service (RaaS) model, a transformative concept in the field of robotics, offering businesses the opportunity to access and utilize robots on a subscription or pay-per-use basis, just like you have with cloud computing services
Our innovative approach allows organizations to deploy robots to support their logistics flows whether to support manufacturing or warehousing operations.
RaaS comes without significant upfront costs and complexities associated with purchasing and maintaining physical robot assets.
RaaS not only democratizes access to our cutting-edge robotic technology but also allows any organization to scale the number of robots needed flexibly, and efficiently.
Watch the different scenarios that robots can help with here.
Want to find out more about RaaS?
Get in touch and get the best risk-free robotics offer around. sales@tractonomy.com