Its nearly three years since we started Tractonomy and a lot has been going on behind the curtains. There's been little time to share details.
We've been busy building the foundations for a sustainable robotics business. Tractonomy started because of a certain need for robotic automation which was and remains poorly addressed.
We took the classic route. Two guys started prototyping a mobile robot to solve said need. They raised funds from EU grants and a reputed business accelerator, hired a first staff member and improved the product. Big name customers showed interested in the product. So much so that the two engineers hired a sales guy. The rest as they say, is history … stop. OK… all of it is true except the history bit. Here's photo evidence of the four guys.
From left: Gerrit (sales lead ), Elias (software and systems lead), Keshav (co-founder and solutions lead), Geert (co-founder and machine design lead)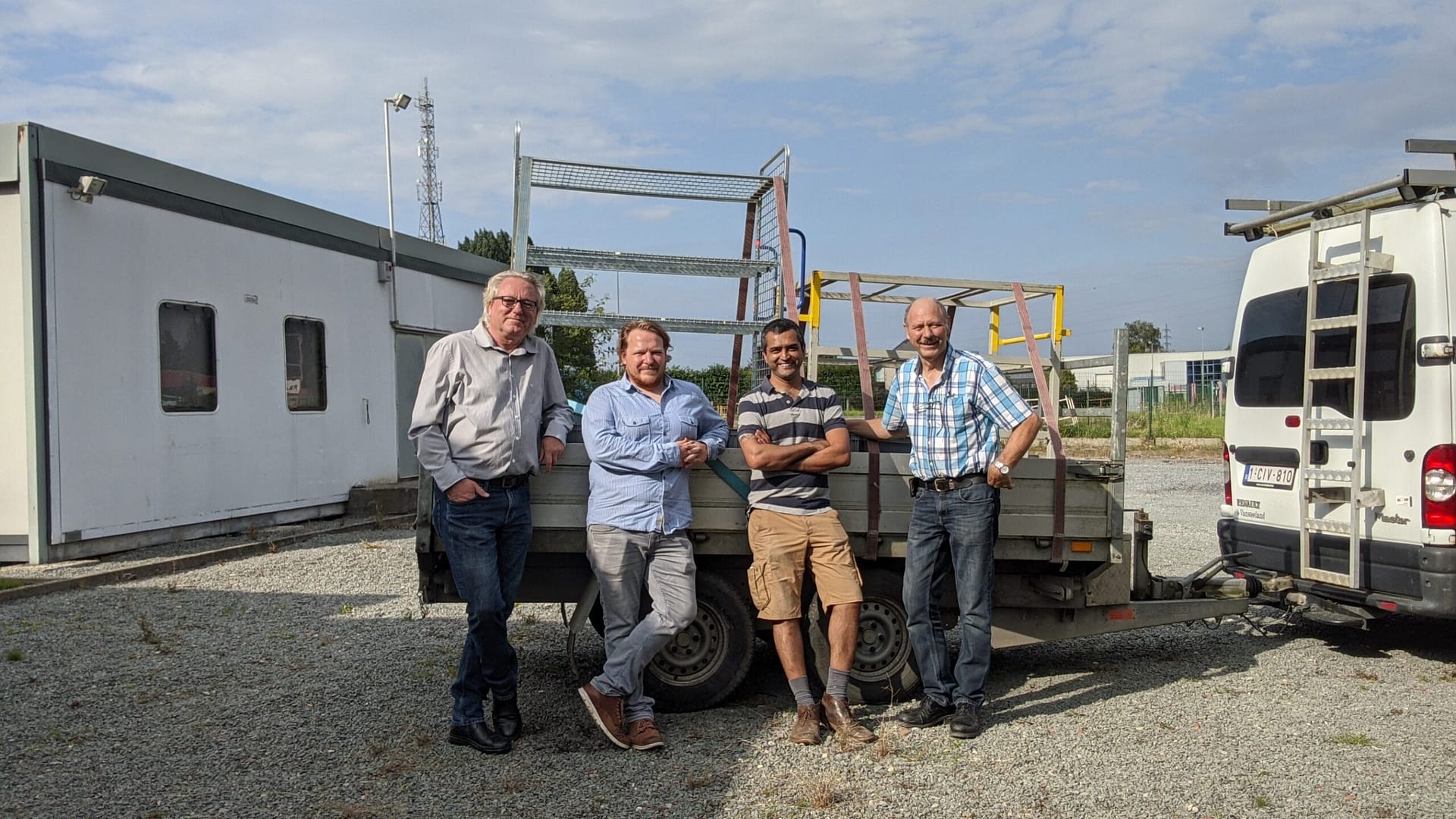 If we had to guess… you're either a customer or integrator looking for a solution, an academic looking for a mobile robot or a roboticist looking for tech insights. Maybe you're an entrepreneur jumping the same hurdles we did. This is why we've now launched the first of a series of posts called Insights.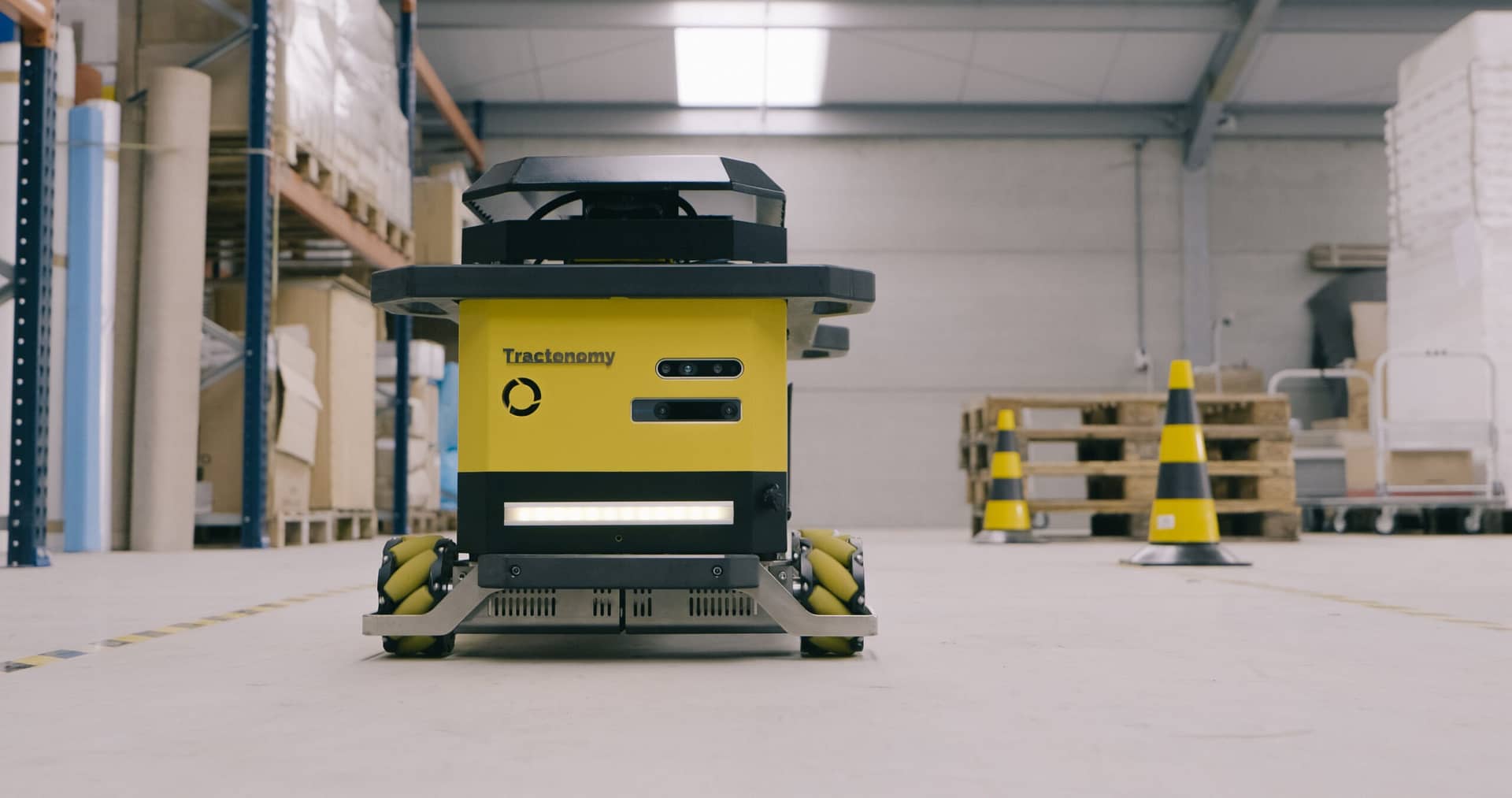 For one, the various things we are working on probably matter to you one way or another. Assuming we share a common interest in logistics robots, of course. Lets look at some examples grouped by the typical reader profiles we expect at Insights.
For Users and Integrators
We have use cases, performance reports and returns-on-investment models and we're keen on writing about general logistics robotics trends. You'll soon find posts on how (our) robots are setup, configured and operated. This will help you in your own change management journey towards a new robotics solution.
For the Robotics Engineer, Researcher or Enthusiast
We'll share experiences on the tech we are working on. We're constantly working on a range of topics from architectures and ROS2 to sensors, planning and ML. We'll talk about our research projects past and present and share whatever we can about our mobile robots.
Entrepreneurs deal with a whole bunch of stuff while trying to get their idea off the ground. Market positioning, valuations, go-to-market strategies, legal, and more. We're still figuring out the exact content , but the idea is if something on the business front worked for us, it should be worth sharing.
All good… but what does Tractonomy do!
Tractonomy develops complete and scalable material flow solutions using fleets of robots that tow goods on carts upto 1000kg in production and warehouse logistics. Our solutions are a drop-in replacement for high volume material movements of packages, totes and pallets which currently use manual  tuggers or forklifts in production or warehousing operations. We combine mobile robot  technology and a Robotics-as-a-Service model offering out-of-box solutions covering flexible pricing and convenient fleet management.