The Logistics Industry's challenge

The 2020s has been unkind to the logistics industry. COVID-19 has reshaped beliefs about labor availability.
Growing real estate costs prevent new sprawling warehouses.
Staff quit after walking tens of kilometers each shift. Traditional equipment like carts, conveyors and forklifts bring inflexibility, accident risks and non-value adding work approaches.
Autonomous Mobile Robots are benefiting Logistics Leaders

Increased throughput, addressing labor availability constraints and improving productivity are the top reasons why the logistics industry has pursued robotics according to a recent study by the Peerless Research Group.
Autonomous Mobile Robots can substantially improve productivity by reducing walking and driving time, errors and inefficiencies in a range of applications in a warehouse.
Learn how Autonomous Towing solutions can help you
Integrations with Goods-to-Person Systems
Accelerate ROI for your autostorage solution investment by our solutions for replenishment and takeaway
Benefits of using our Autonomous Solutions
Eliminate repeated and zero-value work
Increase staff productivity and reduce errors
Improve predictability by reducing labor
Lower accident risks and enhance safety
How we deal with your challenges
We offer complete solutions to move carts with intelligent robots. Automate an entirely manual process or extend a fully automated system with our towing robots.
 Our towing robots adapt to existing carts. Use our pallet carts to rapidly transfer pallets between positions without complexity. Even mix pallets and carts to get a single solution for your entire business. 
Handling mixed materials like pallets, bins, or even packaging waste.
Spending valuable labor time walking, pushing or driving.
Handling seasonal demands and varying economic conditions.
Improving safety and productivity in internal logistics.
Cart automation solutions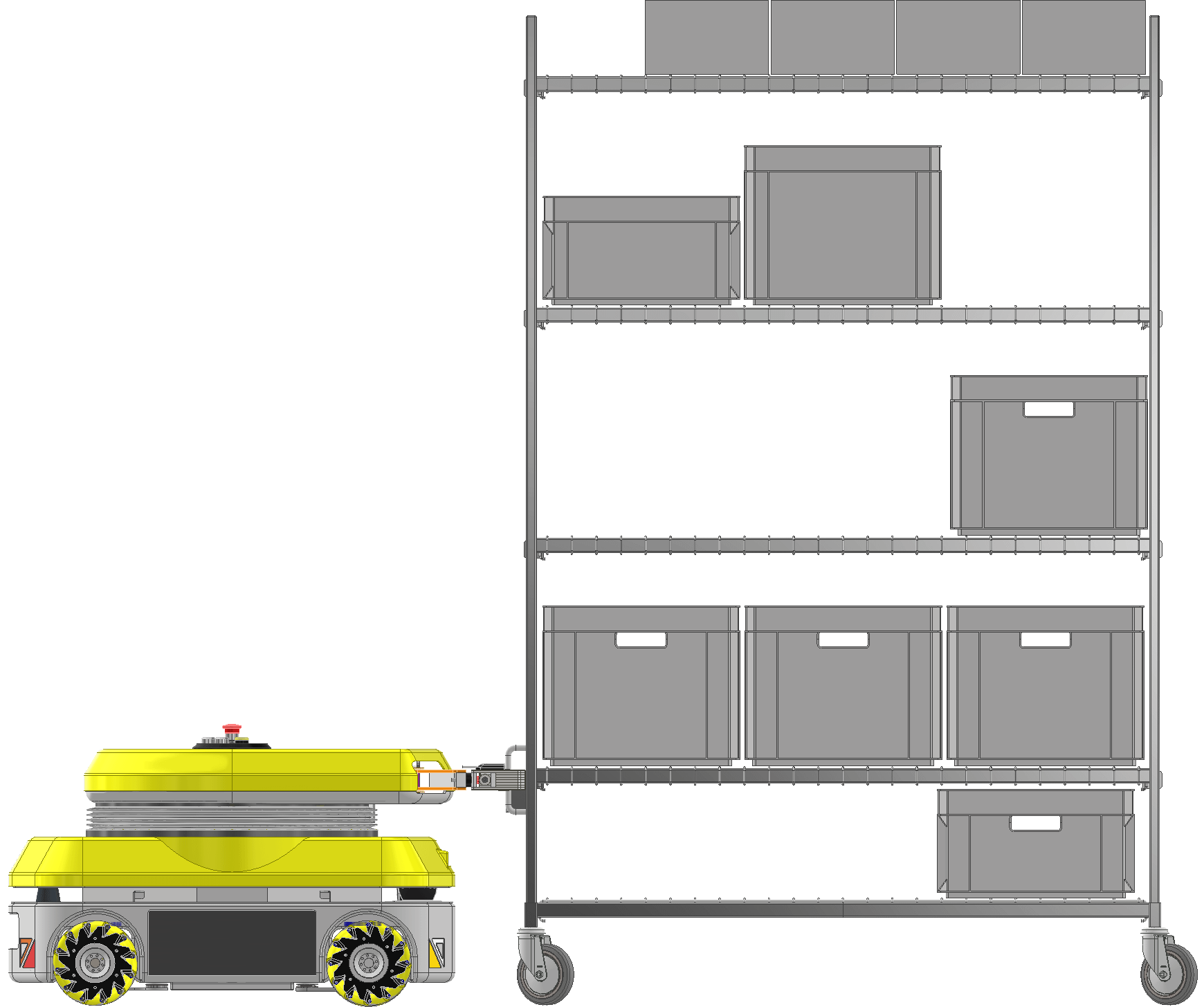 Carts are popular in a wide range of warehouse applications. Your staff can do better than moving them around when labor resources are a very valuable commodity.
Our towing solutions adapt to existing carts and processes, identifying and transporting them, anywhere, everytime and on time. 
Pallet automation solutions
Transferring pallets should be simple but with traditional pallet robots, its not. We offer the simplest horizontal pallet transfer solution in the industry.
Our pallet solutions are designed to work with manual and automated fork lifts to enable a range of productivity applications.
See how much productivity and savings you gain with Autonomous Towing Robots
We have demonstrated how easy it is for companies, big and small, to benefit from autonomous towing robot solutions. Using simple approaches for maximum success coupled with quick payback periods as low as 1 to 1.5 years - we help you maximize productivity and profit. 
Copyright © 2018-2023 Tractonomy Robotics BV.