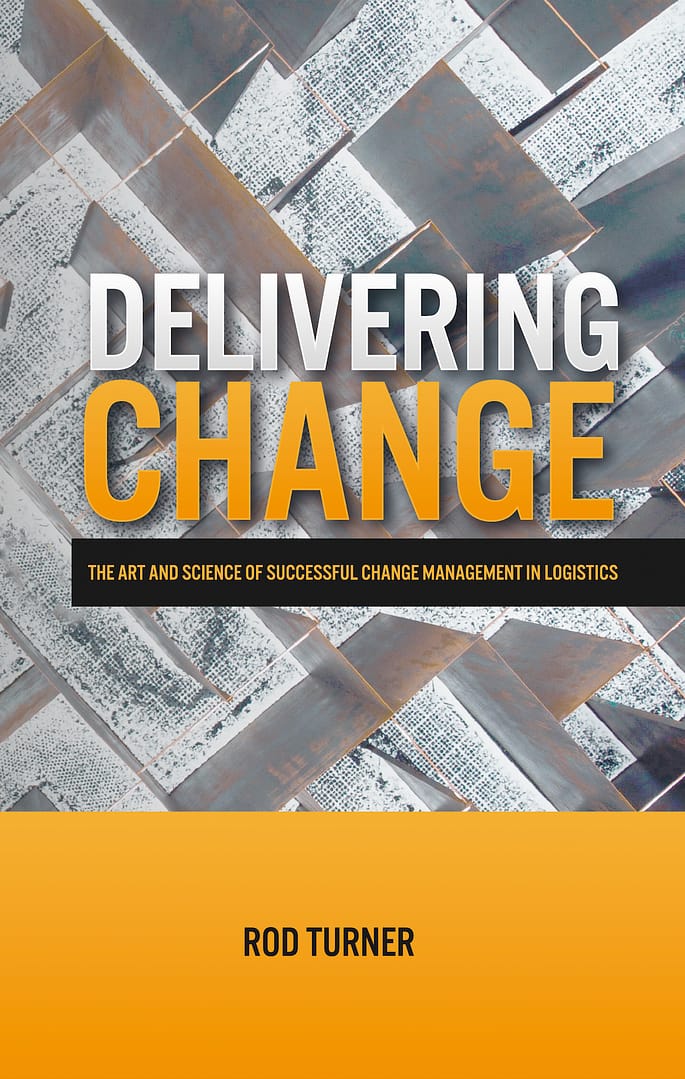 We recently caught up with Logistics expert  Rod Turner, on the occasion of his new book Delivering Change. Interesting insights in the world of logistics and how we are just on the verge of many important changes.
Hi Rod, great to meet you and many thanks for your time with us today.
Can I ask you to kick off our interview and introduce yourself?
Rod: I am Rod Turner. I can look back on over 40 years' of experience in the logistics industry which started in the United Kingdom where I had different roles in third party logistics, Retail and FMCG before moving to Switzerland where I worked for Unilever, Carlsberg and ABB in warehouse operations and procurement roles. At Unilever I worked in their European regional Supply Chain organisation working on contract management, change management, and transformation exercises for logistics, etc…. a lot of companies set up regional or global supply chain organisations around that time, often based in Switzerland, co-ordinating planning, manufacturing, procurement, and logistics operations.  For Carlsberg I had a more global role meaning that I focused across Europe and Asia but in a similar role as at Unilever. That role ended with an internal re-organisation meaning I took an interim role back in the UK where I helped set up a new warehouse operation with a third-party logistics organisation for a well-known perfume company. At the end of that assignment, I returned to Switzerland to work for ABB as Global Head of Warehousing across all operating divisions including robotics. When another re-organisation came along, I took early retirement from ABB and came back to the UK where I have been building consultancy work focusing on warehousing operations, planning, automation, warehouse sizing, etc…. here I can use the experience I have gathered throughout my career when it comes to warehouse operations. I have now grouped much of that knowledge in a new book on change management, focusing primarily on delivering major change projects in new and existing warehouse operations.
I see change management in the warehouse environment as one of the big challenges going forward. Let's take the example of a company buying a new division. The existing warehouse operations may be too small for the stock or sales volumes of the new combined company. This means the Company needs to investigate alternative solutions such as splitting stock or customers between the existing warehouses, making existing space in one warehouse work harder by investment in storage or handling technology, or by building or leasing new warehouses, that can be run either by external logistics providers or insourced. My book considers all these change options and explains, if the current situation is not acceptable, how to set up a logistics change project, how to run a tender if needed, and how to deliver a successful solution. The book aims to be a practical guidebook, explaining how to select the best alternatives, to set up and run the project and to get warehouse operations running. There are several downloadable templates for customisation and a series of case studies giving examples of successful and not-so-successful projects.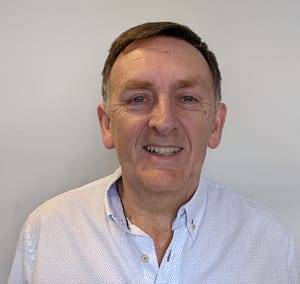 You have a long time experience in logistics, what are for you the 3 key aspects that have changed over the last couple of years?
Rod: "In the last few years, especially since the arrival of COVID and the impact of external events such as the Suez canal blockage, a lot has changed. These incidents forced companies to focus on other aspects of their business, not just sales, marketing, research and development, but instead operational areas, such as logistics, that were traditionally starved of investment because the current solution was "good enough". It has made it a lot easier for companies to focus on a change trajectory. For me the three key aspects are:
There has been an explosion of technology options, in AGV/AMR alone more than 230 companies have come into the spotlight. With so many new entrants, there is bound to be a shake-up where some new entrants find a niche to exploit, some disappear, and some are bought by more established companies. At the moment, many new entrants are "technology driven" rather than "market driven", meaning they are focused on software and cutting-edge technology rather than actual operational requirements. Over the next couple of years, established material handling companies (like Kion group or Jungheinrich or Toyota) and automated storage manufacturers (Companies like Schaeffer, Dematic, Swisslog, Cimcorp) or existing robotics manufacturers (such as Daifuku, ABB, Fanuc, Kuka) will look to extend their product ranges by acquiring promising niche technology providers to attempt to become "one-stop shops" for automation in warehouse operations. The current urgent rush to generate capital to invest in start-ups in robotic and automation technology may subside at the same time, as competition outside niche markets intensifies.
Acceptability of change and investment in logistics. As mentioned earlier, shocks to the supply chain have occurred recently to refocus companies' willingness to invest in logistics activities. In the past we were faced with lengthy discussions to get large companies to invest in logistics – we were always struggling to find reasons to justify the investment or to make the pay-back period attractive. This is no longer the case; everyone understands that something needs to be done as many companies realize they have been underinvesting in their supply chain solution and need to catch up. Companies are much more aware of the need for automation because of the difficulty in finding the right number and quality of employees, or to meet new customer needs or to store the right stock in existing space. However, this openness to invest is strongly impacted by the knowledge gap, the lack of awareness of the new solutions available and the suitability of each solution for the companies' specific needs. Companies often don't know how to wisely invest and thus take wrong decisions, either by selecting the wrong automation solution for their needs, or by assuming their solution will solve all their problems by itself. In reality, investments in automation must be matched by a willingness to change other processes to make best use of new automation solutions.
Shorter paybacks. Traditionally, payback periods for automation solutions were long – ten years was a realistic minimum for a high bay automated storage and retrieval system using cranes and conveyors. Such extended payback periods were unattractive to smaller companies or companies that required high levels of flexibility. New automation and robotics solutions are now often modular and flexible with much shorter payback periods, even as short as 12 months in cases I have seen. This reduces the risk associated with investment in new technology and makes such investments much more attractive in a greater range of situations.
How do you see the future of logistics in warehousing and production sites? What role for automation and how will that automation look like?
Rod: "In production environments, for example FMCG and automotive a lot has already been done with automation and robotisation. Most companies have already invested considerably in automation of, for example,  production lines that are filling bottles, putting caps on them, packing and palletising. Introduction of technology to robotise these activities is low risk. However, I still see a lot of inbound processes prior to manufacturing that are far from ideal. Raw materials, spare parts or storage of packaging is often still very much about manual work and outdated processes. These areas can be ignored yet they produce a lot of unnecessary cost and process inefficiencies. These should be addressed in the future, so we increase productivity in these areas in manufacturing that remain manual operations.
In downstream warehousing (outbound from manufacturing), we will see higher penetration of automation and robotic solutions. There are many companies that have state of the art production facilities, but warehousing activities are unchanged for years, even decades. Staff working in these warehouses are seen as providing work that is less important or valuable, nor as critical to the success of the overall business. Companies in this situation need to revive their warehousing activities, by introducing new technologies and redefining their processes in parallel. The most efficient warehouses are often run by external logistics providers as it's their core business. The choice for organisations is either you outsource (and accept that somebody else has to make money from the service they are providing you) or you move forward by identifying and investing in appropriate new technology for your warehouse. Warehouse operations generally have a long way to go when it comes to improving safety, introducing automation, improving productivity, … this is really the area where a lot of changes are needed.
For me, retailers could assume a leadership role as they can better control their upstream operations through effective control of suppliers, and they have their own outlets which they control, something that manufacturers generally don't have. They have a solid control of all processes and have traditionally been leaders in adopting automation and establishing end-to-end processes in their supply Chains.
In my opinion, the companies that lag behind are the engineering or capital items companies, which tend to rely heavily upon their engineering capabilities to generate new or improved products in their marketplace rather than having a clear focus on their downstream markets. They see less need to be flexible or agile in their downstream offering because they traditionally focus on lower cost, more efficient production. They also often fail to control their upstream purchasing processes where a lack of understanding of how manual processes could be improved, or automation and systems introduced means opportunities are missed. 
If COO's of leading logistics providers or companies with large logistics or production operations would ask you how they should manage their operations what would be your answer?
Rod: "I would focus on three key questions:
(a) What areas of your operations currently generate your biggest costs? Generally, the answer to this question will be areas of intensive manual handling (such as order assembly in logistics). These areas should be benchmarked, preferably with reference to how other organisations are performing the same tasks. Often, this seems daunting but if you can, talk to your end customers (preferably operational / supply chain contacts, not buyers), ask how they view you as a supplier, what are you doing wrong, which of your competitors is doing better and how are they doing better. This is critical to understand where your service level sits in the marketplace and what the gap is between your service and that of a rival. Customers are often delighted to tell you where you perform less well than your competitors – this will give you some excellent insights.
(b) How does the COO see their current logistics activities; how do they rank them either internally or against previous experience; how do these operations need to improve or change to deliver future requirements of the organisation; do they have a feeling of how they can improve their facilities or know where to invest to improve them? This helps in understanding how the COO sees where and how they must make changes; this should be a reality check to see how big the gap is between expectation and reality for the facilities operated by the organisation.
(c) Does continuous improvement exist and what does it look like. Is it embedded in relevant operations; are people working on CI projects? Warehousing activities particularly require a high level of consistency in operations, whether bad or good, meaning staff in warehouses are often resistant to change. Implementing and maintaining a culture of continuous improvement is the ideal way to start a change program by creating an awareness of, and mandate for, change in the workforce.
What are for you the 4 key aspects (trends) that are critical to be addressed by logistics operators in the future to maintain profitability?
Rod: "
Resilience and risk management. There are many "shocks" or disturbances in companies that could be minimized and often avoided if organisations spent more time and effort on Business continuity. This has grown in importance since the shock of the Covid Pandemic and other major incidents. Business Continuity is about looking at all areas of the business, identifying the risks (problems with suppliers, weather; alternative transport routes, energy, etc); then at the potential impact of those risks on business processes and how to improve the overall resilience of those processes in the event of disruption occurring. A topical example here is cybersecurity: has it been addressed by the business; what are the actions to be taken if it materialises?
Automation & Robotics. This is a trend that shows no evidence of slowing down. In addition to the many hardware solutions coming to market, this also encompasses the systems that are required to operate each hardware solution and that will be required to work together as an ecosystem to successfully operate the interconnected hardware solutions that will need to operate across complex logistics operations in the future.
Change Management. Organisations that wish to develop or maintain a competitive advantage in their marketplace will need to review their operations far more frequently. Solutions that met the needs of 2000 or even 2010 will no longer be considered Best in Class. Operations will need to accommodate more frequent changes – in hardware, in technology, in software, in customer expectations, in product mix and variety, in processes, in staff training, retention, morale and motivation. These changes will need to be managed more competently with faster adoption processes to meet those changing business needs. The organisation will need more specialist project managers to manage step changes and operational managers that can manage operations with continuous change. These are not common skill sets in operational managers who are currently rewarded for stability, continuity, and consistency.
Sustainability. Too many companies seem paralysed and indecisive when faced by the requirement to operate more sustainably. There are so many options and choices available that it represents a significant investment of time and money to embark on solutions that may not be the best options financially nor meet changing future legal frameworks. In the same way that technology investment decisions may prove to be sub-optimal in the future, so sustainability decisions may be as well. The critical point for operational managers is to start making small steps in any area. From the use of alternative energy sources, to how to manage waste, from the introduction of Electric Vehicles to the introduction of new battery technologies, there are many small steps that can be made. As with Change Management, it's all about a mindset, making small incremental steps along a path of change.
My book "Delivering Change – the art and science of successful change management in logistics" is available on demand from Amazon – please search for "Rod Turner Delivering Change".
If you would like to read more about me, please visit my website www.Rodturnerlogistics.com
Many thanks for your valuable time, Rod and your inputs and we look forward reading your new book!